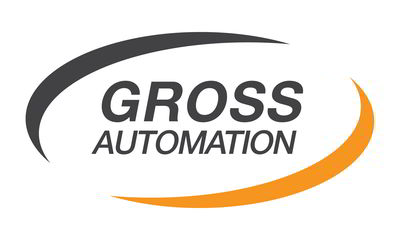 Dear Valued Customer:
Thank you for using Gross Automation for your Kohler pump repair. Please take a moment to look over the following information. If you are interested in proceeding with the repair order please fill out the attached order form and return either by email or fax. Once your order is placed you will receive a confirmation email and your shipping carton with return tags will be shipped out to you.
- The pump repair is a flat rate of $750.00. This service includes shipping within the continental US*, replacement parts, and labor.
- Expedited shipping services can be requested but will not be covered under the predetermined flat rate.
- There is a one year warranty on all parts repaired by Gross Automation. If additional items on pump need to be fixed, it will be considered a new pump repair.
- If a pump cannot be repaired, there will be a $79.00 service fee plus freight charges to ship it back to the sender.
We are unable to repair the heating units, any of the housing or valutes currently.
If the problem is the heating element, in most cases we can rewire the pump and bypass the heater to operate correctly again but the heating element will no longer work.
- Upon order, customers will receive a shipping carton via UPS and a call tag. Shipping carton will include packing instructions.
- Customers will have six months, from the date of order, to send their pump in for repair. If the pump is not received within the allotted time period, there will be a $75.00 Cancellation fee plus freight automatically charged.
- This six month time period may be extended upon proper notification. For more information, please contact Gross Automation's customer service.
If you are interested in proceeding with the repair order please fill out the attached PDF and either fax (262) 252-1616 or email back to
Kohler
at Gross Automation.
Frequently Asked Questions (FAQ)
How do I order a new pump?
Unfortunately we do not offer any new or refurbished pumps for sale. We are currently only a repair shop for existing Kohler pumps.
Do you repair any type of pumps?
No we only repair Kohler pumps, they may also say Emmerson on the pump but they must also say Kohler for us to be able to take a look at them.
What happens if you are not able to repair my pump?
We have a few options if your pump is deemed non-repairable.

We can hold the pump in our shop and on the off chance we happen to get the spare parts needed for your pump we will repair it and send it to you. If you change your mind at any time and would like one of the following two options below this can also be arranged
We can send the pump back to you not repaired and charge the $79.00 evaluation fee + shipping costs, but you will still not have a working pump.
We can email you our waver of rights for you to sign and we then will use your pump for spare parts. This is at no charge to you.

Unfortunately no one out there currently makes a replacement for these pumps. You can contact a Pool and Spa expert near your location and see if they can retro fit your tub to accommodate a newer style pump.
Can you recommend someone to come remove the pump then?
No, we don't have that kind of contacts but you can contact Kohler directly and request a list of authorized Kohler representatives in your area that would be qualified to remove your pump. (800) 456-4537.
I am in Wisconsin can I bring my pump in to you?
Yes you can, but we will need you to fill out the order form on our website first so we can get the internal paperwork going.
Once that is submitted please let us know when you will be coming in so we can alert our front office.
Unfortunately we do not offer a discount on the repair cost ($750.00) if you bring the pump into our location.